BIG WEEKLY PRIZES AND A CHANCE AT 10 GRAND!
…EVEN BETTER IT'S FREE TO PLAY!
FOOTBALL SEASON IS HERE!
THE 5-TIME SUPER BOWL CHAMPIONS
RETURN TO EVERYTHING THAT ROCKS – 107.1 FRANK-FM!!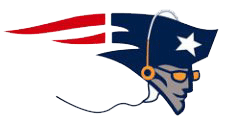 AND…
FRANK'S CELEBRATING WITH YOUR SHOT AT $10,000 CASH!!
REGISTER BEFORE 11:59 PM ON SEPTEMBER 5TH
AND YOU'RE QUALIFIED TO WIN A 6-PACK OF TICKETS
TO SIX FLAGS GREAT ESCAPE IN LAKE GEORGE, NEW YORK!
PLUS, YOU COULD WIN BIG, HUGE WEEKLY PRIZES!!
WEEK 1

A NEW KAYAK  (R&L ARCHERY)

WEEK 2

2 TICKETS TO THE PATRIOTS / COLTS OCTOBER 4 @ GILLETTE (CAPITOL CITY BUICK GMC)

WEEK 3

WEBBER GRILL (WELCH'S TRUE VALUE)

WEEK 4

$250 CARPET CLEANING (S/R SERVICES)

WEEK 5

NEW RECLINER (VALUE – $800) (MATTRESS LAND)

WEEK 6

$500 GIFT CARD (BARRE ELECTRIC & LIGHTING SUPPLY)

WEEK 7

$250 HEATING OIL (WHITE'S HEATING)

WEEK 8

$250 GIFT CARD (R&L ARCHERY)

WEEK 9

FREE PIZZA FOR A YEAR (QUARRY HILL QUICK STOP)

WEEK 10

NEW FREEZER (TOM & ROBIN COULTER'S SEARS HOMETOWN STORE)

WEEK 11

HIS & HERS REMOTE CAR STARTER (YIPES OF CENTRAL VERMONT)

WEEK 12

$500 GIFT CARD (VERMONT FLANNEL COMPANY)

WEEK 13

$250 GIFT CARD (MIDDLE MOUNTAIN MOTORSPORTS)

WEEK 14

$250 AUTO DETAIL (BUY RITE AUTO SALES)

WEEK 15

SET OF NOKIAN SNOW TIRES (CHIPS TIRE & AUTO)

WEEK 16

$500 GIFT CARD (CENTRAL VERMONT NAPA AUTO PARTS)

WEEK 17

$500 GIFT CARD (CAPITOL CITY BUICK GMC)

SEASON CHAMP
THE OVERALL POINTS LEADER AT THE END OF WEEK 16 WILL HAVE AN OPPORTUNITY TO WIN
$10,000 CASH DURING THE WEEK 17 GAME.