EVERYTHING THAT ROCKS 1071 FRANK-FM
IS READY TO KICK OFF ANOTHER INCREDIBLE SEASON OF MUSIC

AT THE BANK OF NEW HAMPSHIRE PAVILION
WITH CHICAGO OR BUST!
SATURDAY NIGHT JUNE 22ND IT'S AN EVENING WITH CHICAGO!
CHICAGO, BRINGS THEIR LEGACY OF ROCK HORNS AND HITS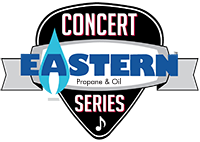 TO THE EASTERN POPANE CONCERT SERIES
AND TICKETS GO ON SALE THIS FRIDAY MORNING AT 10AM!
REGISTER TO WIN A PAIR OF TICKETS BEFORE YOU CAN BUY THEM
JUST LISTEN TO THE LATE AFTERNOON SHOW WITH TJ MICHAELS
FOR THE CHICAGO OR BUST KEYWORD OF THE DAY!
THEN TEXT THAT KEYWORD TO 1-855- FRANK-IT!
WINNERS SELECTED AT RANDOM!
AND EVENING WITH CHICAGO!
WITH THE BANK OF NEW HAMPSHIRE PAVILLION
AND EVERYTHING THAT ROCKS 1071 FRANK-FM!