EVERYTHING THAT ROCKS 107.1 FRANK-FM
WANTS YOU TO HIT THE LINKS WITH YOUR BUDS THIS SUMMER!
YOU AND YOUR THREE AMIGO'S ON SOME OF THE MOST BEAUTIFUL
PLACES TO SWING A CLUB IN VERMONT!
HECK WE'LL EVEN THROW IN LUNCH!
IT'S FRANK'S FANTASTIC FOUR  SOME!
TO WIN TEXT THE WORD …. DRIVE  TO
1-855 – FRANK IT!  THAT'S 1-855- 372-6548!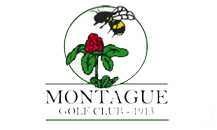 THIS WEEK FRANK'S SENDING YOU AND 3 FRIENDS
TO THE COUNTRY CLUB OF BARRE!
TEXT THE WORD DRIVE 
TO 1-855-FRANK IT NOW
TO WIN!
FRANK'S FANTASTIC FOUR SOME!
ON EVERYTHING THAT ROCKS 1071 FRANK-FM!