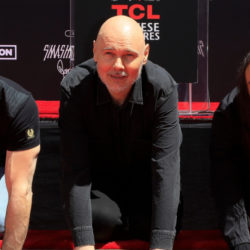 Smashing Pumpkins announced the release of their upcoming, 3-act rock opera ATUM (pronounced "Autumn"), which will serve as a sequel to 1995's iconic Mellon Collie and the Infinite Sadness and 2000's Machina/The Machines of God. 
ATUM — written and produced by Corgan over the past four years — is due out in April 2023.  The 33-song collection will be released in segments; each act of 11 songs will come out every 11 weeks on digital streaming platforms. The ATUM vinyl box set will include 10 unreleased songs.
Billy Corgan also announced a brand new podcast, Thirty-Three With William Patrick Corgan. Every week, a new song from ATUM will debut on the podcast, which will also feature classic tracks and a discussion of the band's history. The first two episodes of the podcast are available here.
Smashing Pumpkins previewed the ATUM collection with the new single "Beguiled," which the band debuted on its TikTok account.  It is also available for listening here. The Smashing Pumpkins will perform the song on The Tonight Show Starring Jimmy Fallon on Sept. 23, and is also scheduled to launch a North American tour at the beginning of October alongside Jane's Addiction.
Editorial credit: Joe Seer / Shutterstock.com