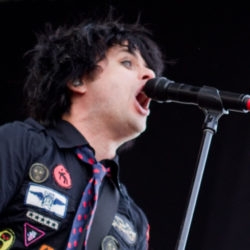 Following the popularity of the inaugural When We Were Young Festival 2022 taking place later this month, organizers have announced the lineup for When We Were Young 2023, set to return to the Las Vegas Fairgrounds on Saturday, October 21, 2023. Due to popular demand, the 2022 edition was expanded to three days and includes My Chemical Romance, Paramore, AFI, The Used, Bring Me The Horizon, Taking Back Sunday, Dashboard Confessional, and more.
The lineup for the 2023 festival includes headliners Green Day and Blink-182, featuring reunited original members Mark Hoppus, Tom DeLonge and Travis Barker. The lineup also features fan favorites 30 Seconds To Mars, The Offspring, Good Charlotte, 5 Seconds of Summer and All Time Low, Yellowcard, Rise Against, Sum 41, Pierce the Veil, Gym Class Heroes, Michelle Branch, Thrice, Rise Against, Simple Plan, New Found Glory and many more.
Fans can sign up now for the presale that begins Friday, October 14th at 10 am PT. Following the presale, any remaining tickets still available will go on sale to the general public beginning Friday, October 14th at 2 pm PT via Ticketmaster. Layaway payment plans start $19.99 down. GA tickets start at $249.99, GA+ tickets start at $419.99 and VIP tickets start at $519.99. VIP cabanas will also be available to purchase for guests 21 years of age and older.
Editorial credit: Aija Lehtonen / Shutterstock.com